Develop Your First Self-Paced Online Course
Price: 49,00 €
Interested in this course? Pre-register now!
Leave your contact . We will notify you as soon as the course is confirmed.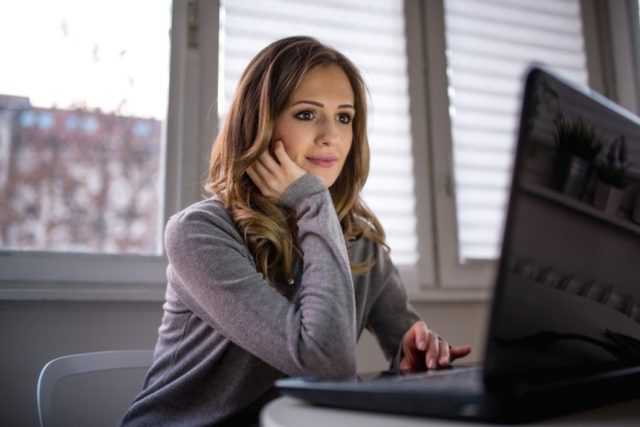 Course description
The world has changed in the last year, hasn't it? Confined in our houses, we have learned to use the internet for many ordinary activities beyond what we had previously imagined. For many of us, this has also become a chance to consider online learning and training as a real opportunity. But…
… have you ever considered creating your own self-paced online course?
Self-paced online courses can effectively support traditional school education. They can cover secondary topics you don't have the time to teach during the school year; or they can provide additional examples and explanations, thus assisting your students in learning from home.
Online materials for self-paced study can also complement a teaching strategy based on flipped education. Finally, you may like the idea to create an online course just to address a community of people having an interest in common with you, and share your expertise with them!
This course will provide you with the necessary capacities to manage your self-paced online course in a Learning Management System such as Moodle, create appealing visual content (presentations and videos), and complement a learning unit with effective online tasks, job-aids, quizzes, and other (self-)assessment tools.
Moreover, you will discover and learn how to apply the principles of instructional design, i.e. the practice of designing online courses in an efficient and appealing way by planning adequately the user's e-learning path. Instructional design makes the process of learning more fluid and enjoyable and helps involve the students and avoid dropouts in digital learning.
The course draws on all the experience that we at Europass Teacher Academy have gathered in the last two years, while creating more than 30 self-paced online courses. As a participant, you will acquire novel digital competencies and skills with a very practical approach.
By the end of the course, you will have designed and developed the essential structure of your own project for a self-paced online course… and you'll be ready to use your new digital expertise in your everyday (online) teaching with your school students.
Course structure
Topic 1: Learning Management Systems & Moodle
This module will clarify how you can upload a course online using a Learning Management System. For this purpose, it will propose to you to use Moodle (a LMS distributed with open access license), and explain how to create and navigate a course in it, and add modules and contents.
Topic 2: Create visual presentations with PowerPoint
This module will teach you how to create appealing visual presentations with PowerPoint. The module presupposes a basic understanding of the main features of PowerPoint, and will instead provide some useful tips on how to curate the graphics and animations of your presentations.
Topic 3: Digital learning for adult learners
This module will clarify a few principles characterizing adult learning to better structure it within digital environments. It will hence provide practical tools to evaluate the effectiveness of online learning materials—tools that you can exploit when creating your first online self-paced course.
Topic 4: Create video clips
This module will provide a few hints on how to create video clips that you can propose to your students for studying at home. It will present the difference between recording and screencasting and suggest using the latter to create most of your online learning materials. Finally, it will refer you to a few free online applications that you can use to record and edit your videos.
Topic 5: Formative and summative assessment in online learning
This module will define various types of assessment, and briefly explain how you can use online quizzes provided by different platforms to create (self-)assessment tools for your online course.
Topic 6: Tasks and activities
This module will explain which kinds of tasks and online materials you can create to assist your learners in making the best out of your online course.
Topic 7: Structuring a self-paced course
This module will provide a short introduction to instructional design, i.e. the practice of designing online courses in an efficient and appealing way by planning adequately the user's e-learning path. Accordingly, the module will touch on important topics such as identifying your learners' needs, setting learning objectives, adopting different taxonomies to parcel the knowledge and skills you expect them to acquire. It will provide useful tools for structuring your online course (e.g., writing effective introductions and conclusions).